【Dead Mount Death Play】A reaper from another world is "reborn" in the modern world! 【Spring 2023 Anime】
2023-03-29
Hi everyone! It's Mafuyu from Goods Republic!
Next week, we finally enter April! Which means......a new anime season is about to begin! For those of you reading this, which new anime are you planning to check out starting in April?
Gundam・Kimetsu・Osama Ranking!
Check here for the spring anime lineup, which will feature a series of sequels to popular anime!
Let's Check the Spring 2023 Anime Merch!
https://goodsrepublic.com/blog/entry_878.html?ref=blog
That's right! In fact, many sequels to famous titles will be aired in the spring anime season! Among them, a title that many fans have been hoping to see an anime adaptation of will finally be animated!
The original manga is written by the same duo that created the famous title! The genre of the manga is
"Isekai Tensei"

, but it seems to be a little different from the usual "Isekai Tensei"
stories!
【Spring 2023 Anime】The author duo of BACCANO! returned for a new series! A reaper from another world is
"reborn"

in the modern world! Here's what Dead Mount Death Play is all about!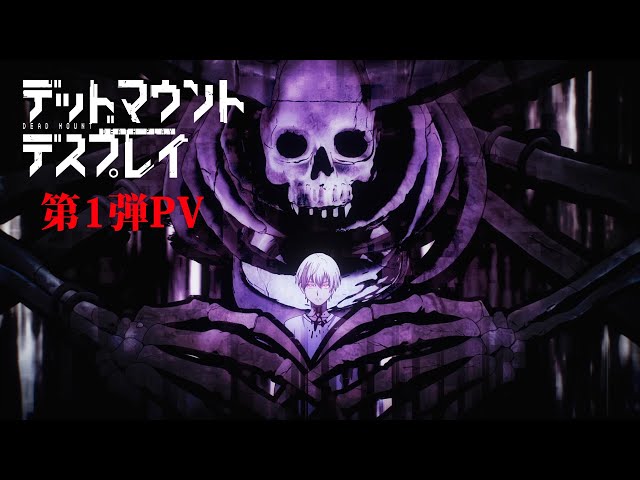 Starting in April, a manga called Dead Mount Death Play will be adapted into an anime! As I mentioned earlier, this is a highly anticipated anime adaptation that has been eagerly awaited by quite a few fans! We have independently checked out what points are attracting attention!
Point 1: The original manga was written by the legendary duo who wrote the manga for BACCANO!
The anime Dead Mount Death Play is based on a manga that is still being serialized! The original manga was created by
Narita Ryogo-Sensei
and written by
Fujimoto Shinta-Sensei
!
The two used to work together on the comic book adaptation of Baccano!
Dead Mount Death Play is a work that is supported by those who became fans because the original manga version is interesting, as well as by those who want to read another work by this duo!
Baccano!
Point 2: From another world to the present day! The theme of this anime is
"reverse"

reborn in another world!
Dead Mount Death Play is in the
"reborn in another world"
genre. It is a type of stories in which you are reincarnated in a different world from the one you are in now, and use the skills and knowledge you have acquired to play an active role in the other world as well!
In Dead Mount Death Play, someone also comes to a different world...... but
The person who came was, to my surprise, a necromancer, who is feared and called
"the reaper"
in another world! He was defeated in a battle against a hero who did not fear death in another world......
He entered the body of Shinoyama Polka, a boy who had just been killed in the present day!
Point 3: There are jokes! There are battles!
A fantasy manga that is a classic, but a great read!
The Necromancer is puzzled by the language and customs of modern Japan, which is an alien world, but gradually understands Japan from the various information found in Polka's brain!
And finally, he remembers. The person who killed Polka, the owner of this body, was the girl in front of him, Sakimiya Misaki, who came to the present day and helped him out of his trouble.
●Who would you recommend Dead Mount Death Play to?
I've written a lot about what Dead Mount Death Play is all about: There are battles! There are battles! There are comedies! But it is a classic fantasy story with a solid storyline!
The story is not too serious, so you can easily watch it!
If you haven't decided which spring anime to watch yet, please check out Dead Mount Death Play!
That is all for today! I will see you in the next article!
See you soon!!
---
Popular Articles